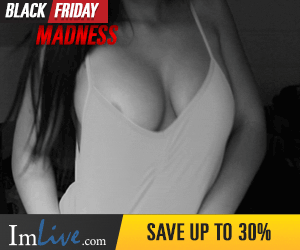 Samsung launched the Galaxy note 8 officially on August 23rd at an event in New York city and I must say that Samsung Galaxy note 8 is certainly an amazing device.The Note 8 is the iteration of the Galaxy Note lineup. You probably heard about the Note 7 debacle in the news a lot last year and how it exploded but this year is going to be very different.Samsung has taken time to make sure that the Galaxy Note 8 remains a top notch smartphone without having the explosive side-effects.To the gamers out there,I'm sorry you won't be getting mod of Grand Theft Auto that uses a Samsung device as a bomb this year.Here are the amazing features on the Galaxy Note 8 I think you'll certainly find interesting.
Pls Note that the Note 8 is yet to be launched in Nigeria officially but we are going to keep you informed when is launched
1.Dual Cameras:
Every OEM seems to be embedding dual camera setups on their respeslctive devices and Samsung is definitely not left out.The Note 8 is the first flagship of Samsung to sport dual cameras that come with optical image stabilization.This means that so no matter the condition of the lighting around you,your pictures would be always be crisp and clear.both the cameras pack 12 megapixels each.The main sensor has a wide angle lens with a super-fast dual pixel autofocus and an aperture of F/1.7.T while the secondary camera sensor let's you do 10x digital zoom and 2x optical zoom 

2.Edge-To-Edge Display:
You'll be getting a device with bigger screen to bezel ratio.The Note 8's display measures 6.3 inches.it also has a Quad HD super AMOLED display (infinity).if you are wondering what's special about this feature it comes with an 18:5:9al aspect ratio.so if you love large displays,the Note 8 Gives you exactly what you want
3.More RAM:
The Note 8 is the first Samsung device to come with 6GB RAM.although there are other a couple of OEMs tahat already have 6GB or more thagn that in their smartphones Samsung has always offered 4 GBbRAM.However,the Galaxy Note 8is the first to be getting a larger RAM size,so expect the phone to be able multi-task seamlessly.
4.DEX:
This is definitely one of my favourite features Samsung has integrated Dex in the Note 8.This feature lets you place your device on a dock which would be connected to a monitor.This lets you have the feel of a computer.you would be able to play games using your mouse and keyboard,view app on a bigger screen and view more apps on just a single screen.I'm summary,you can perform all the functions of the mobile phone just on a bigger screen.you can view up to 36 apps,you also have video conferencing,optimized email and video streaming function which is on a total new level.
5:S PEN:
The S pen let you write on the lock screen so you can easily take down Notes or create reminders without having to open any app or clicking any button.you can write up to 100 pages without even turning the screen on.
Sound impressive right?Now here's the fun part,if you have the S pen over any foreign text it will translate it to the default language that has been set on the smartphone.you can also convert foreign currencies in the same manner.
6.App Pairing:
You can launch two apps together in a multi-window.you would have to create a pair of the apps you want on your home screen and then whenever you get any notifications or you simple want to launch them together you can do so in the spit mode.
7.Better Batteries:
Following the note 7 mishap,Samsung now take time to make sure that the batteries for the Note 8 are good.apart from the standard tests that all the Samsung batteries go through,the batteries of the Note 8 have undergone tests with Samsung's new technology for heat and an additional set of 8 other tests to make sure that you get a safe device.However the Note 8 comes with a smaller 3300mAh battery capacity unlike the S8 with 3500mAh
8.Bluetooth 5:
Bluetooth 5 offers longer range of transfer of file and faster speed.you can also pair two Bluetooth devices at once.this means you can pair your headphones and your home theatre to your device at once.the bandwidth speed of Bluetooth 5 has been upgraded to 2Mbps and its broadcast message ability has been made 8 times better than its predecessor. What makes it more interesting is that while working on battery saver mode it's 4 times better in terms of range and 2 times faster when it comes to transfer.
9.Bixby Assistant:
Samsung's own digital assitant,Bixby offers a range of extended functionalities that other assistants cannot and having this assistant alongside Google Assistant sole turns your phone to an amazing smartphone.for example you can ask Bixby to select the first picture on your gallery and post it to Instagram with caption of your choice.all these are voice controlled.you can activate Bixby by pressing the dedicated button on the side of the device.of course you don't expect me to tell you everything about the assistant.simple get the device and see what I mean.
The Note 8 may seem a little bit expensive but trust me it's worth the money you spend on it.get someone informed by sharing this article.