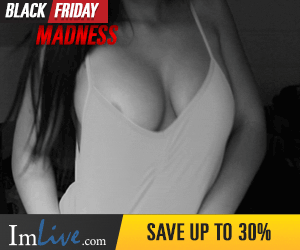 Knock knock! Black Friday is knocking,who's there?is Black Friday!
Who's black Friday? Travelstart's Black Friday flight sale event!!! That's right,is the biggest shopping days of the year that is only two weeks away. You definitely will like to keep track of the date to save for your dream destination.
When is Black Friday?
Black Friday is the day after Thanksgiving Day in United states. this year Black Friday is scheduled to be on the 24th of November,2017. Moreover,you don't have to wait for 24th of November before making bookings of your flight as we will be starting from 20th of November,2017 it will run until Cyber Monday,27th of November,2017.
What made the term ' Black Friday'?
Black Friday originated from Philadelphia,USA,in the early 1950s.it was used to describe a pre-christmas day of commercial carnage. Early 2000s,it became well known as the biggest shopping occasion on the planet. Just like other festival, This event keeps growing fast across the world.
What you should expert from Black Friday 2017?
Expect massive savings on flights to the dreamy destination. While we are yet to release our featured destinations,be ready to brace yourself up with incredible deals to best cities in the world.don't miss this awoof that will happen.
Tips for Black Friday
1. Bookmark the deals page- All Travel start black Friday deals will be located on this page. So don't miss out on our other great deals. Stay glued to the official and only Black Friday deal
 2. Have your destination in mind,
Start thinking about where you want to go. Be prepared to scroll and play around different destinations,but make sure you have a particular destination your planning to travel to in mind. You won't like to book a flight to places that needs visa why you don't have one.
3. Get your credit card ready – consider getting a credit card close by on the black Friday. Don't let yourself miss top deals because you were unable to send your payment across.Travelstart has multiple channels of making payment,and using a credit card is one of the easiest ways to pay for your flight.book your flight and make your payment instantly with no stress.
4. Share it with your friends –
Because sharing is caring…don't be greedy. Spread the love! Share this page with your friends and let them know Travelstart Black Friday flight sale is coming soon. Trust us,they will appreciate the heads up! Book your
Because sharing is caring … don't be greedy. Spread the love! Share this page with your friends and let them know Travelstart BLACK FRIDAY Flight Sale is coming soon. Trust us, they will appreciate the heads up!
So what are you waiting for, get ready to witness the biggest flight sale of the year on Travelstart.