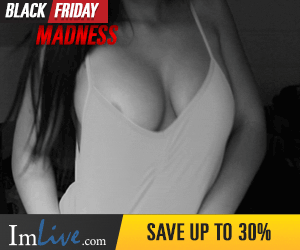 In our moden era, data plan is one of the thing we give maximum attention to.for that reason we have compiled a list of very cheap data plans that will fit your budget and to save you unnecessary expenses on your journey to connectivity.
MTN has unveiled new set of data plans to keep you connected. You can now get 1GB of data for just N200 valid for 7days, 4GB for N1000 valid for 1month and 250mb for N100 valid for 3 days.
To subscribe for any of the above Dial *131*65# and to check your balance,dial *131*4#. Note this offer is not available for all customers but you can check if your eligible for the new data plan
MTN Double Data Offer

This offer are still being enjoyed by few subscribes while others get 25% extra data after subscribing. However, there's a quick workaround for this offer. Just get a new sim where you will be entitled to get free 4GB data on activation plus 6months double data offer.
Are you a heavy internet user, you can get 20GB for just N5000 depending on the data plan you choose. If you have any other plan not mention here feel free to let us know
Glo cheap Data plans:
Well lots of people complain of the network of this company but if it's not that slow In your location, then you should be using it's special data plan that gives you N200 for 1.2GB to last you for 3 days and N800 for 5Gb to last you for 12days. You can repeat the process once your current plan expires.
It works on all devices and works best on 4G devices.
Heavy Glo users Package:
Are you a heavy internet user and glo coverage is strong in your location then this is for you. Glo OGA sim Data Bundle
Glo ogasim gives you 125% bonus data whenever you recharge your line before your current plan expires
When you recharge with N1000,you get 4.8GB.N2500 gives you 14.4GB to last you for 30days which you can always roll over
Here is how to subscribe to any of glo packages
For Glo special data plan,Dial *777# and select 1
Select 1 again and chose 5( for special data offer)
Press 2 for Glo special data and your are very good to go
For this ogasim bonus offer, dial *777# and choose your normal package,make sure you resubscribe before your existing package expires and you will get the ogasim bonus offer.
To check your balance on the Glo network, simple go to hsi.go.com Note: make sure you migrate to yakata before you subscribe to any of the plans listed above to enjoy more ridiculous bonus offer by dialling *220#. Glo data consumes a lot of smartphone battery so always turn it off when your not making use of it.
Do you know any other cheap glo plan let us know through the comment box
Airtel cheap Data plans
Right now, you can only get 600% bonus on-call time or double data bonus + 4GB data bonus + Android data bonus if you are getting a new Airtel SIM for 3month.
For a new SIM you will get up to 8GB for N1000 plus free N3500 to call any network or up to 17GB for N2000. All you have to do is simply get a new Airtel Sim, change the IMEI of your old phone and you will get free 4GB of data
Dial *141# to subscribe for any packages you wish.
Airtel YouTube streaming Data plan
If you are addicted to video streaming on YouTube,then this data plan is just for you.
Recharge N1000 and get 4.5GB data (1.5GB Android data + 3GB YouTube streaming)
N2000 get's you 9.5GB data (3.5Gb Android data + 6Gb YouTube streaming)
N2500 gives you 15GB data (5GB Android data + 10Gb YouTube streaming)
N3500 gives you 17GB data (7GB Android data +10GB YouTube streaming)
N4000 gives you 19Gb data (9GB Android data + 10 GB YouTube streaming)
Note that each of this data plan will last you for 30 days and YouTube free data is only usable at night. To subscribe Dial *323# and follow the prompt to subscribe
Have anyother plan not mention here let us know through the comment box
9mobile cheap data plans
Hmmmm well cheap data plans for 9mobile now aren't that much because of the things the company has being going through lately and there's no change to their data plans due to the difficulty the company is having with teleology holdings.beliving everything would work out fine but untill then let's keep our legs crossed
At the same time subscribers of this network is complaining badly about the throttling speed which has now gone worse based on your location.if you have any 9mobile data plans please feel free to share with us using the comment box
Your view and suggestion is very welcomed