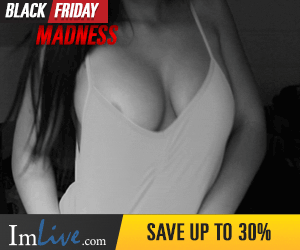 If you believe that privacy issues has an end on social media then you might have to think twice. Top Auto brand like Mercedes Benz has been accused of using car tracking software to monitor drivers who uses their cars.
The car tracking sensors, were all built into all new and used motors sold by the firm's dealers, to enable them pinpoint the vehicle's exact location
Mercedes Benz Using Car Tracking Software
Mercedes refused to say how long it has using the sensors and has insisted the sensors are only activated in "extreme circumstances" — when certain customers have defaulted on payment.
However it has admitted to sharing car owner information and vehicle location details with third-party bailiffs and recovery firms who repossess the cars
British Ex cabinet minister David Davis has already called for proper investigation into the matter.
According to Davis, "This is not the first time big business has behaved like Big Brother — but it's rare to be quite as deceitful as this, I have to question whether it is even legal to pass on information to other people such as bailiffs. I would think the relevant minister ought to look very closely at the legality of this procedure
British Human Rights Group, Liberty said Mercedes' actions were disturbing and part of the "creeping growth of surveillance".
Legal experts have also raised concerns. According to a legal practitioner, "Modern technology means our ability to keep personal information private is under threat like never before.
"Organisations which take care of personal data need to be completely upfront about what they are doing. That Mercedes appear not to have been so in this case is concerning. Its customers may start to worry about what personal information the company may be gathering, then passing on
Personally, I have always said that privacy in the 21st Century is more or less an illusion. Just when you think all your data is secure, then it hits you. Mercedes isn't the first to do this, however their rivals BMW, Jaguar Land Rover and Volkswagen have all denied that they do similar tracking.
An investigation by The Sun newspaper months ago revealed that Amazon staff can also listen to Alexa recordings of British couples rowing, discussing private family matters — and having sex.
Yes you heard me, having sex. I haven't seen something as obnoxious and bizarre as listening to conversations and sex at the same time. I don't know the perverted employees Amazon has employed but it's not acceptable
According To Mercedes Benz , the said sensors are not used to permanently track customers or access real time data. "When a customer chooses to finance the purchase of their car this way they sign a contract and agree to the location sensors in the car being activated in the event that they default or breach their agreement.
"This clause in the finance contract is in bold print, just above the customer's signature.
"Locating the car is part of the repossession process and is not permanently tracking customers.
"It can only be activated in exceptional circumstances where the customer has breached their finance agreement and repeatedly failed to reply to requests to contact Mercedes.
Well, It's actually a good thing. if you can track your own car on your own terms and luckily we have a good car tracking service for you.